Upcoming Events: Spectacular Gala 2018
Join The Enlightenment Music Series for our 2018-2019 Concert Season Fundraiser and help us bring live concerts and educational events for All Audiences.Your patronage is much needed and appreciate it! Thank you for all your support for the past year's fundraising events! Last year we were sold out. We have limited amount of tickets left.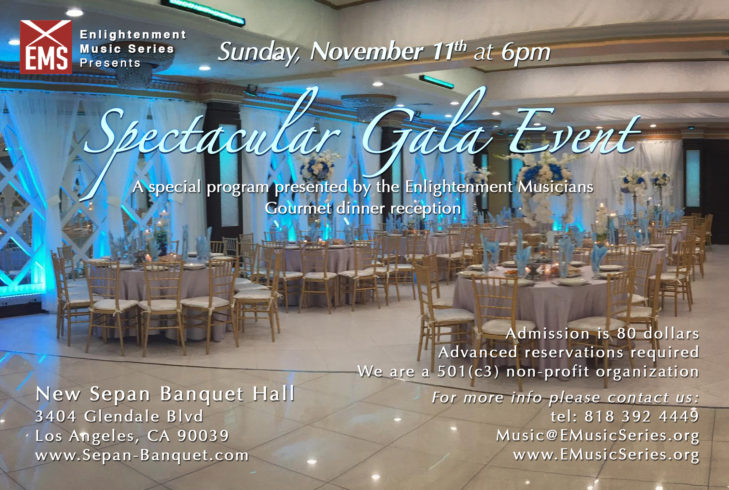 Our Gala will be hosted at the New Sepan Banquet Hall

3404 Glendale Blvd.,
Los Angeles, CA 90039

See Map below for directions

Please call us at (818)-392-4449 if you have any questions!